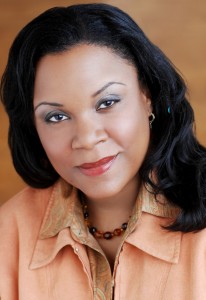 As a personal brand strategist, leadership presence expert and host of the new podcast, Communicate With Impact for Virtual Teams™, Rasheryl McCreary has coached over 1,000 leaders – from Fortune 500 companies to government agencies to leading business schools – helping them identify, communicate, and leverage their authentic personal brand.
Rasheryl is a Georgetown University certified Leadership Coach. She has been honored to coach leaders in organizations such as: American Express, Cisco, Ferrero USA, General Electric, HBO, PayPal, Booz Allen Hamilton, The Central Intelligence Agency and Harvard Business School (see complete list).
Rasheryl brings to her clients a diverse portfolio of prior professional experience:
Senior Consultant/Executive Coach with a global leadership development firm that designed and delivered training and coaching programs to senior and high-potential executives.
President of training firm that delivered software and customer service training to employees from The Department of Defense, The Department of Veteran's Affairs and the Bureau Of Vocational Rehabilitation.
Director of Training for a national marketing firm that delivered sales training to banking clients.
Executive Director/Founder of a non-profit, leadership training program for at-risk youth.
As a business expert, Rasheryl has been interviewed by National Public Radio, the Cleveland Plain Dealer and Cleveland Magazine.  In addition, she is the recipient of the prestigious Marshall Memorial Fellowship in 2005 and the Northern Ohio Live Award of Achievement in 2001.
Rasheryl is a graduate of Georgetown University's Leadership Coaching Certificate Program.  She received a Bachelor of Arts degree from Case Western Reserve University, attended New York University and is a graduate of the Artist as Entrepreneur Institute.
Rasheryl has delivered training and coaching to leaders at these organizations.
Download this Episode