An online course that teaches you to communicate with impact on conference calls, in ways that engage,
inspire and motivate your virtual team—or any virtual audience.
In 4 dynamic sessions, you will learn to:
Lead high-energy, interactive conference calls that engage, inspire and motivate any virtual audience
The #1 Way to build your brand in a virtual environment
Create a game plan to power up your call performance
Kick off and maintain a high-energy call
Craft high-impact messages that grab & keep the audience's attention
Leverage your call technology, and more...
HERE IS WHAT YOU WILL LEARN IN CWI FOR VIRTUAL TEAMS™:
Build your brand by upping your "virtual presence"
Understand the four key elements of every call
Craft a conference call strategy that gives you control over the call and drives results
Leverage technology to increase audience participation and message impact
Tap into the two key emotional triggers that engage and influence any audience
Kick-off and maintain a high-energy call
Trigger the communication loop, activating interactivity
Leverage the 4 C's of communicating with impact
Explore the 4 most common types of messages and the one thing they all have in common
Craft messages that instantly "hook" your audience and keep them captivated
Increase your expressiveness to delight, engage and impact your audience
Use technology and expressiveness to maintain energy and interactivity throughout the call
Leverage the 3 key components of a "call-to-action" that motivates your audience
Master the communication techniques that help you overcome top conference call challenges
Create an action plan for continued, high-impact conference calls
HERE'S HOW CWI FOR VIRTUAL TEAMS WORKS:
Communicate With !mpact for Virtual Teams™ is delivered right to your laptop, so you can attend from the comfort of your home or office.
The online course can be delivered in 3 ways:
#1) ON-DEMAND = 4 Videos + 4 LIVE Coaching Calls (with a certified coach)
#2) CUSTOM = 4 Live webinars (with a certified coach) + 1 VIP Lab
#3) LICENSE = We train your team to deliver the course in-house
The ON-DEMAND course has:
4 VIDEO MODULES – Watch and learn at your convenience.
4 LIVE COACHING CALLS – Practice and get real-time feedback from a certified CWI coach.
BONUSES – Podcasts, Expert Interviews, private LinkedIn Group, and more....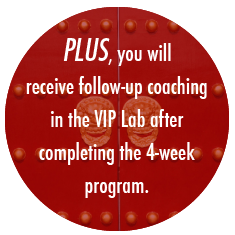 HERE IS YOUR CWI MASTER-CERTIFIED COACH:
Rasheryl McCreary
Rasheryl McCreary is the CEO of TAO Leadership Development, a coaching firm specializing in personal branding and communications strategy for leaders at Fortune 500 companies, government agencies and leading business schools. As a Master Branding Strategist and Communications Coach, she has coached over 1,000 leaders in organizations such as P&G, AMEX, PayPal, the CIA, and Harvard Business School.
HERE'S WHAT CLIENTS SAY ABOUT US
"The expert coach masterfully handled the classroom, creating a learning environment that encouraged participants to stretch and soar. She was effective and rigorous in making sure each participant left with practical skills appropriate for our business culture."
- Senior Vice President, American Express
"The course was exciting and definitely taught me about the importance of personal branding and presence."
- Consultant, A Fluent Vision at Cisco
"Rasheryl was knowledgeable, clear, approachable and practical."
- Senior Vice President, The Gap
"Great coach, very clear, very skillful!"
- Vice President, PayPal
"I loved when and how [the facilitator] provided feedback. It was specific, meaningful and helpful."
- Director, Multinational Corporation, Harvard Business School HPLP
"Rasheryl is a master."
- Director, Department of Homeland Security
WANT MORE COMMUNICATE WITH !MPACT FOR VIRTUAL TEAMS™?
Contact us and we'll respond to you right away!